Folgers® satisfaction, from those who have made the flip.
Coffee is a staple in healthcare dining, and coffee quality can impact a patient's or resident's entire experience. Watch the video or hear how Folgers coffee has positively impacted the businesses of real customers.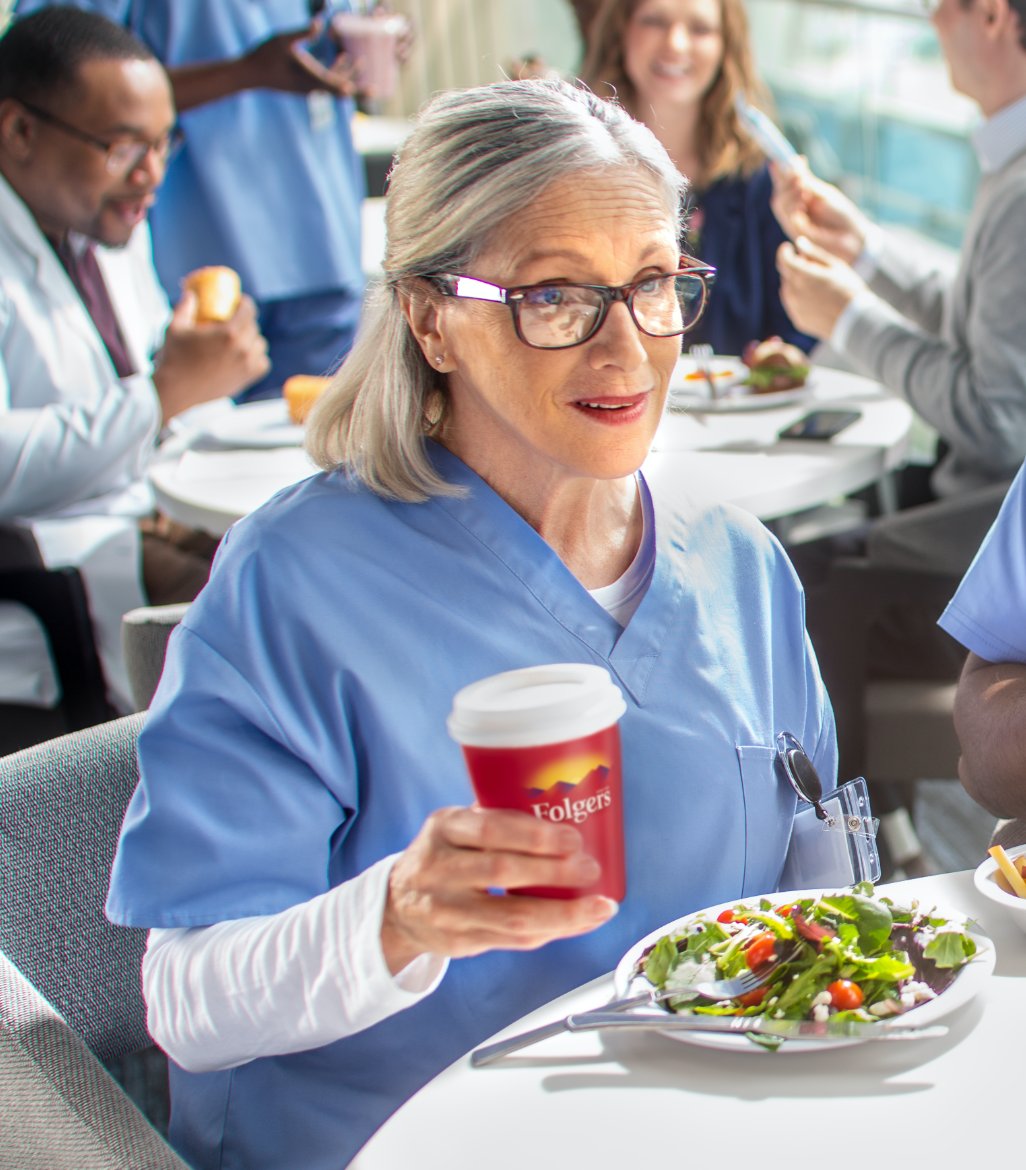 Why make the flip?

The rich flavor and aroma of Folgers coffee is why we have such loyal customers. Find the roasts and formats that fit your needs today!
Familiar, trusted brand
Consistent quality
Reliable supply
Branded coffee bar support
Get Folgers on Demand
The Select Brew® Coffee System delivers the rich taste of Folgers with the ease of a low-touch, low-labor, sanitary experience.
Closed system for safe and worry-free coffee service
Easy to brew, clean and sanitize with minimal labor
Hot, iced and specialty coffee options made easy
State-of-the-art dosing delivers reliable flavor
Learn more about select brew
TRY A CUP (OR A FEW) ON US!
I'm Ready to Get a Free Tasting