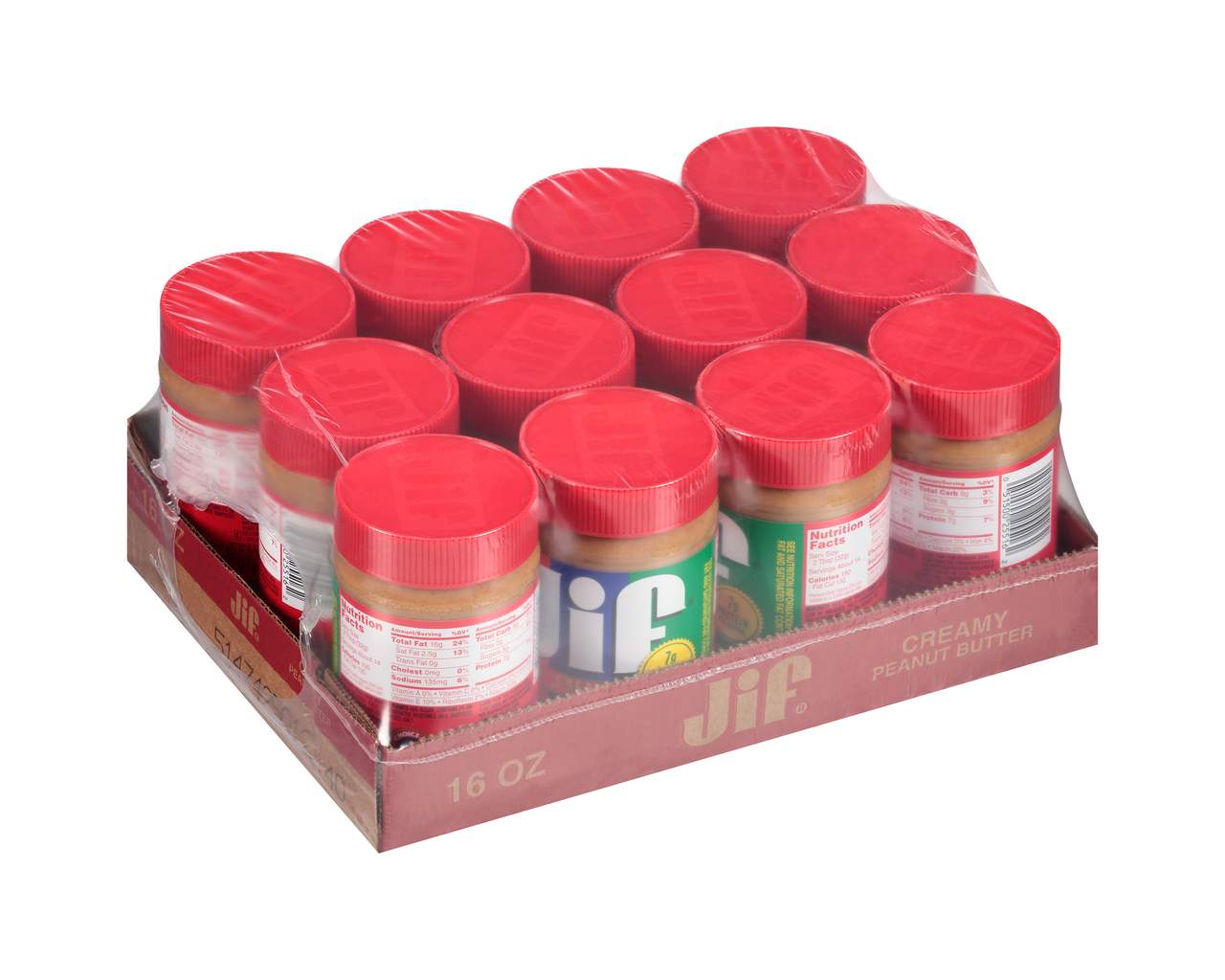 Jif 16 oz. Creamy Peanut Butter, 12 Count
Item# 5150025516
From a brand that has been trusted for generations, Jif Creamy Peanut Butter gives you all of the fresh roasted peanut taste you love. One bite of our creamy peanut butter and you'll be reminded of your very best childhood memories. Jif Creamy Peanut Butter is That Jif'ing Good, making it perfect for sandwiches for an afternoon of school and practice, delicious cookies while making memories with family, and of course, delicious bites right from the spoon with this smooth-textured peanut butter. Plus, this peanut butter is low sodium, gluten free and has 9g protein (9% DV) per serving (See Nutrition Information for Fat and Saturated Fat Content). And with a jar of Jif Creamy Peanut Butter Spread, you'll always have this classic peanut butter treat on hand.
Roasted Peanuts, Sugar, Contains 2% Or Less Of: Molasses, Fully Hydrogenated Vegetable Oils (rapeseed And Soybean), Mono And Diglycerides, Salt.
Nutrition Facts
Serving size: 2 Tbsp (33g)
Amount per serving: About 168
Calories: 190 Calories from Fat:
Per Serving
% Daily Value
Total Carbohydrates
8g
3%
*Percent Daily Values are based on a 2,000 calorie diet.
Your daily value may be higher
Total Fat
Less Than
25g
25g
Cholesterol
Less Than
135g
135g
Total Carb.
Less Than
135g
135g
Dietary Fiber
Less Than
125g
125g